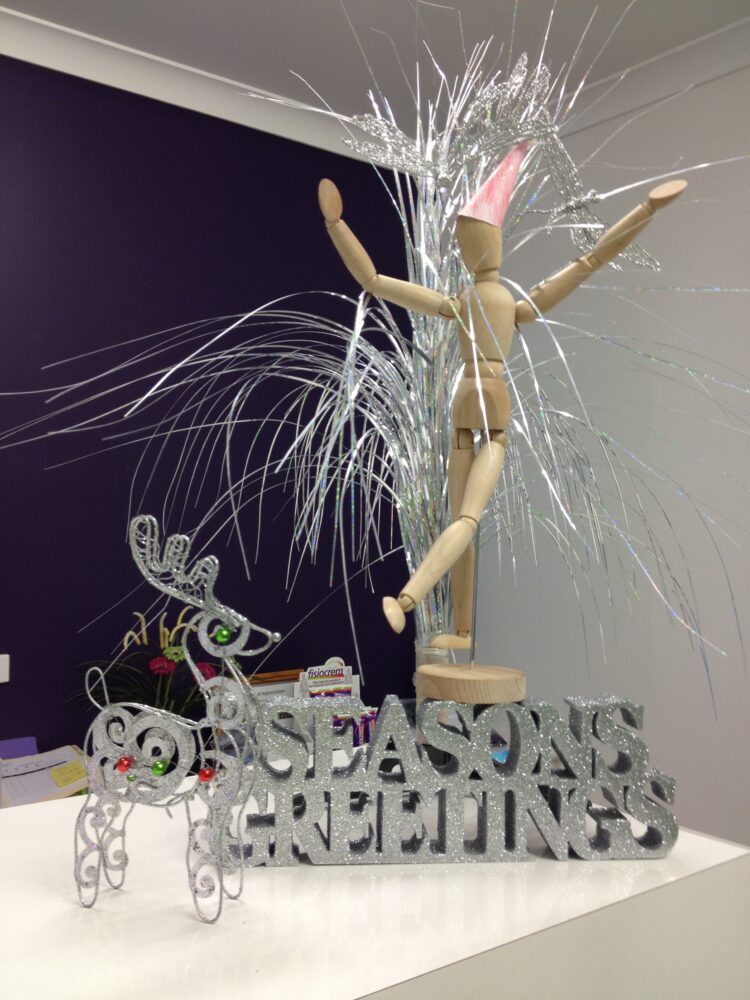 CHRISTMAS LOCATIONS AND HOURS
We wish you and your families a Merry Christmas and an exciting and rewarding 2018!
Our Waterford West clinic will remain open during the Christmas break with the exception of the public holidays, so if you fall off your Secret Santa skateboard, or injure yourself moving your elf on a shelf, we will be here to help!  Our Kingston clinic will be closed from 23rd December but will reopen on the 2nd of January.
For those of you worried about consuming too much Christmas cheer, our exercise classes will recommence the week beginning the 8th January.  Unfortunately, we have to put the hydrotherapy classes on hold until the end of school holidays due to the number of people escaping from the summer heat, however they will recommence the week of the 22nd January.
At the moment the class schedules are up until the end of February, but stay tuned!!!  In early 2018 we are expanding our Waterford West clinic to include a dedicated rehabilitation gym and exercise studio.   More news to follow as it comes to hand.
In all we expect 2018 to be another wonderful year of helping you with your health.  Have a safe holiday, enjoy yourselves, and we will see you soon!