Helping you stay fit, healthy and confident through every life stage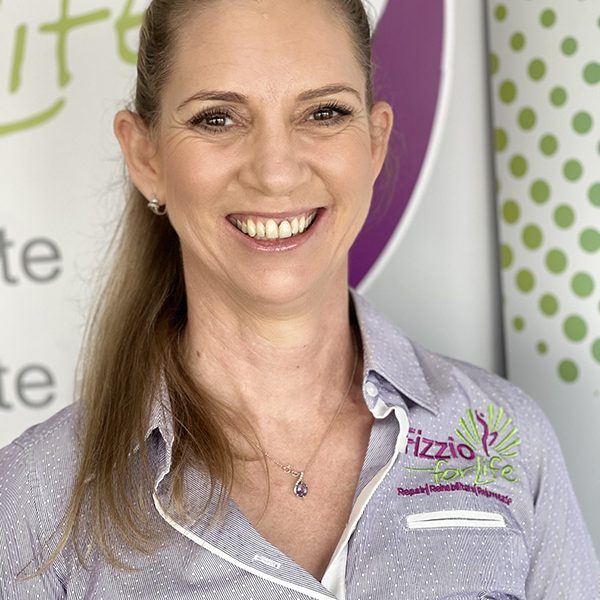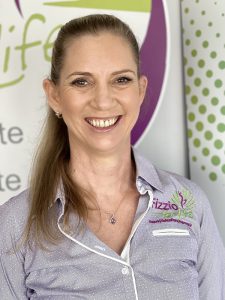 A senior member of our team with extensive industry experience, Julie graduated as a physiotherapist in 2008 and has since continued to develop her skills and qualifications. A senior physiotherapist, here at Fizzio For Life, Julie's focus is centred around women's health, cancer rehab and assessing and treating musculoskeletal conditions.
Dedicated to helping our patients improve their health, strength and confidence, Julie takes a holistic approach to her patients. Attending to the whole person, rather than the symptom or injury, Julie treats pelvic floor, prolapse and continence disorders. She also helps women with pregnancy and post-natal care along with cancer rehabilitation.
Before becoming a physiotherapist, Julie worked as an executive assistant in the public service. After rupturing her ACL in 2000, Julie developed a deep understanding of the rehabilitation and recovery process. Knowing she wanted to make a tangible difference to people's lives, she decided to combine her love for exercise and interest in the function of the human body. Thus, she pursued her career in physiotherapy.
Coming a long way since her childhood dream of being an accountant, Julie has extensive experience in providing dedicated and effective treatments and programs. Helping her patients achieve a high quality of life, her motto in life is to be warrior, not a worrier.
Creative at heart, on weekends you'll find Julie baking a delicious cake, lighting up the dance floor or out on the water. A former flying trapeze amateur and Latin dancer, Julie always loves a new and adventurous challenge. And, if she had her own teleporter, Julie would whisk herself away to Italy for a three month travel holiday.
In addition to her expertise in women's health, Julie also has a wealth of experience in sports physiotherapy, having worked with Morningside AFL Club, Labrador AFL Club, Qld Senior AFL, Qld/NT Under 21s and Queensland Women's Hockey.
Julie has undertaken additional training in the assessment and treatment of pelvic floor disorders, clinical Pilates (DMA Level 4), western acupuncture and dry needling, as well as sports physiotherapy. Julie holds a Bachelor of Physiotherapy and is an accredited Pinc Cancer Rehabilitation therapist. She is also a member of the Women's, Men's and Pelvic Health Group of the Australian Physiotherapy Association.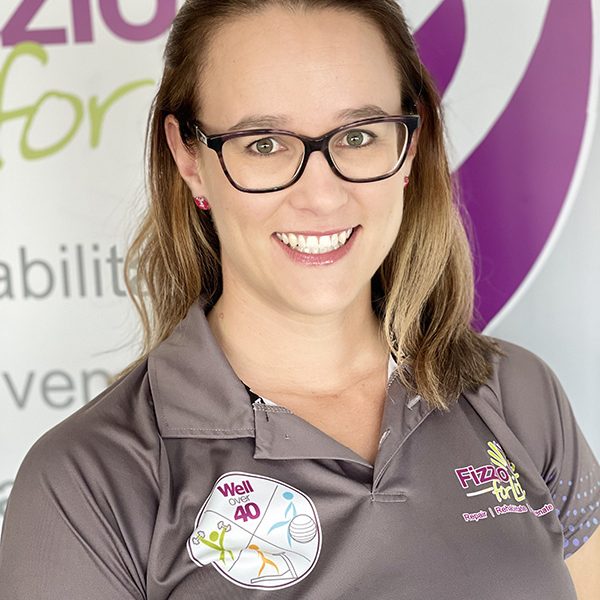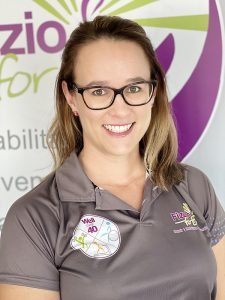 With over six years of experience as an exercise physiologist, Kerryn loves helping people to improve their health so they can live their life to the fullest. Whether that be returning to sport, managing a chronic condition or simply being able to get up and down to play with grandchildren, Kerryn genuinely cares about her patients' well-being.
With a focus in the areas of occupational rehabilitation, chronic disease rehabilitation and group exercise classes, Kerryn is dedicated to helping our local community live a healthy and active lifestyle. Having completed additional training in cancer/oncology rehabilitation, Kerryn is passionate about the role exercise plays in cancer prevention, mitigating the impacts of cancer treatment and survivorship.
Reliable and caring, a day in the life of Kerryn involves meeting with patients to review, prescribe, educate, motivate and progress their physical conditioning programs. She meets with patients in the clinic, in hydrotherapy sessions at the pool and in their own homes.
A creative thinker and problem-solver, Kerryn can think outside the square when faced with a challenge to overcome barriers and find a solution. Meeting people where they are at and listening to their story, Kerryn applies her extensive knowledge to their situation to help them move toward their goals.
Seeing people have fun while exercising makes Kerryn super-happy. After all, looking after your health doesn't have to be a chore. A SUP enthusiast herself, she loves getting out on the water and dreams about bike-packing around Europe with her husband.
If Kerryn was granted one wish and could go anywhere in the world right now, you'd find her lounging by the water after a SUP session, watching her kids play in the sand. When there's no genie in sight, Kerryn's weekends are spent watching her boys play cricket. On a day-to-day basis, Kerryn is constantly feeding her growing children and doing their laundry! It naturally follows that good coffee is a must!
Kerryn holds a Bachelor of Applied Science, Human Movement Studies (Hons), is an Accredited Exercise Physiologist and is an Exercise and Sports Science Australia Member (ESSAM).