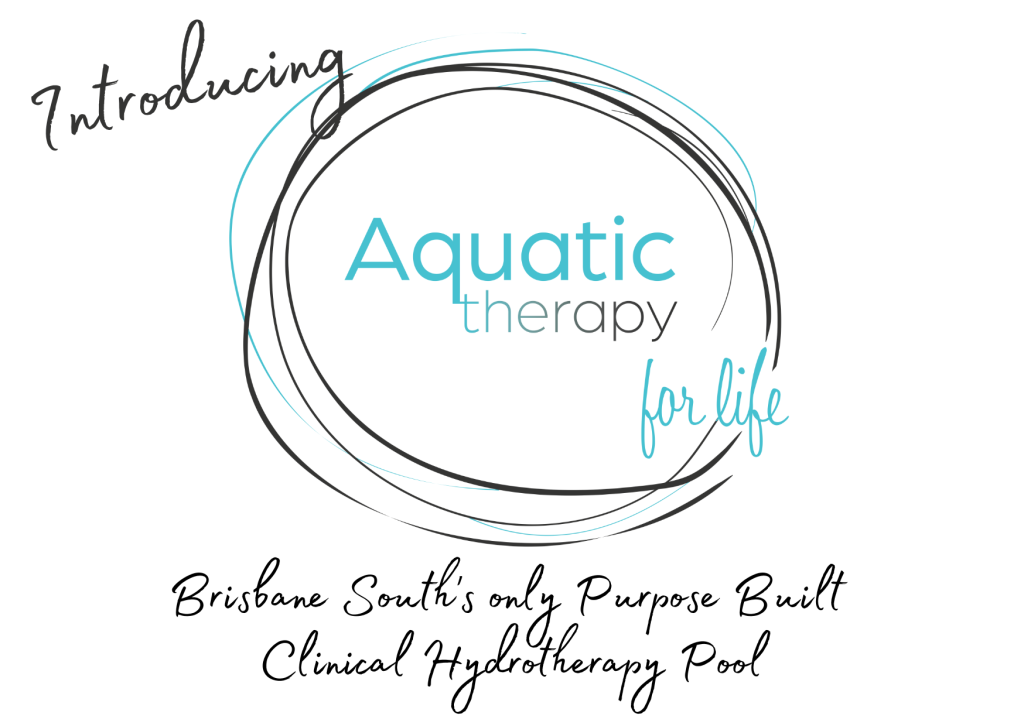 Introducing our unique hydrotherapy pool
Public pools, a lot like commercial gyms, can be daunting and off putting for a lot of people. Having your own space to complete your therapy will make it easier than ever to get engaged in hydrotherapy.
That is why we are really excited that our purpose built hydrotherapy pool is almost complete! This pool is one of only three private hydrotherapy pools in Brisbane and the only one on the southside of Brisbane. Not only that, it is uniquely designed by our experienced therapists to provide optimum results for rehab and the treatment of disabilities. There is no other pool like it in Australia.
What's so unique about it?
This is not your typical lap pool for recreational 'swimming' or swimming lessons. This is specifically designed for hydrotherapy and completing aquatic therapy under the supervision of Allied Health therapists. This means the purpose built pool has been designed with YOU and your rehabilitation in mind.
Some of the unique points include:
Rehab specific – 6 separate rehabilitation areas over 4 separate depths
Our pool has 4 different depths enabling us to work in clearly defined areas for different purposes, from 0.9m to a water running area at 1.6m. It has a permanent seated platform, full height stair station, and a step up area with two heights, so we can facilitate aquatic therapy for every type of injury or disability.
Privacy
Our pool is a private space, designed for small groups and individual therapies. There is no public access. All patients at the pool will be involved in rehabilitation resulting in a level of dignity and respect for our patients that is not accessible in public spaces. Exclusive therapy times may be arranged for select groups due to religious, cultural or personal reasons. Best of all, therapy will be available by appointment all day – no blocked out times for swimming lessons!
Sensory adaptation
Unlike any other aquatic facility, our pool has the capacity to provide either a quiet space or an engaging space: Lighting off, calming video projection and soft or no music to calm over-activity, or multi-coloured lights in the pool, disco lighting/galaxy lights, and music for stimulation. We are excited to be able to create specific programs like this, designed with the help of a paediatric physiotherapist, and will be the only facility to do so in Australia.
Modern disability and rehabilitation equipment
A hoist sling and platform will make this pool more accessible than most private and public pools. No matter your ability you'll be able to access the pool to complete your hydrotherapy in the way that suits you best. Water wheelchairs are also available, along with an underwater treadmill and bike for specific therapy needs such as post knee and hip replacement rehab, sports rehabilitation and many other uses. Plinths and seats that attach to rails will also be available for those with limited mobility.
Magnesium-based, 33.5 degree water
Unlike the harsh water in public pools, our pool is magnesium-based which means less irritation and odour from harsh chemicals. Set at an optimum temperature for hydrotherapy, a warm 33.5-34.5 degrees, and clean and modern setting, your therapy will be beneficial and comfortable all year round.
Cost effective
Therapy plans under the NDIS and Aged Care are always being scrutinised for cost-effectiveness. Being a participant at our pool will save you money on your plan as our providers don't need to travel. This means more funding for you to spend on your therapy! Funding support may be available under your Private Health Fund, Medicare (with a Team Care Arrangement from your GP), Workcover, My Aged Care Packages, Third party insurance.
As there is no pool like this in Brisbane, we anticipate that spots will fill fast, so book now!
Call the Fizzio for Life office to enquire on 38053223 or use the contact form below.
We are so proud of this facility and really look forward to sharing it's unique properties with our community!