Maintaining an active and healthy lifestyle as you age is imperative for maintaining energy levels, increasing joint movement, reducing stress and anxiety, and improving mood and memory function. Most importantly though, it keeps you doing the things that you want to do!! From being independent and staying in your own home, balancing while gardening, playing with the grandkids, to going on holiday and making it to the top to see the view!

Exercise Right for Active Ageing is a national program that we offer here at Fizzio for Life designed for older Australians over 65 and aims to do exactly that – keep you active as you age!
This program is run by our Accredited Exercise Physiologists in our exercise studio at Waterford West and aims to help you move more, improve your quality of life and overall health, and connect with like-minded people in a safe and fun environment doing exercises that are prescribed for you. Running on a Monday at 10am, funding from the Australian Government's Move it AUS – Better Ageing Grants Program, subsidises 12 group exercise classes.
Eligibility
The program is open to those over 65 years who are inactive. A prior screening needs to be completed prior to starting the classes.
It is suitable for those with chronic conditions and injuries. However, if you are currently receiving support through the Commonwealth Home Support Programme, unfortunately you are not eligible for this program.
What is included?
1x pre-exercise assessment

12 x 1-hour in-person sessions

1x free post-assessment
How much does it cost?
Pre-exercise assessment – $18.50

$8 for each 1 hr class

Post assessment – free
The benefits of attending classes run by Exercise Physiologists:
Improved safety during exercises

Exercises tailored to you and your goals and needs.

Referral pathways to other health professionals
The Benefits of Exercise Regularly:
Reduced risk of developing chronic disease and manage the symptoms of the ones that you already have – like reducing blood sugar in those with diabetes and reducing pain in those with osteoarthritis

Improved bone strength – as you age it is important to address frailty and falls risk

Reduced risk of falls – with falls being the most common risks of injury in older people it is imperative that balance and coordination are practiced regularly.

Improved memory and brain function – recall and reaction times improve with an increased flow of blood and oxygen to the brain.

Stay socially connected to others who have similar goals in maintaining their functional ability.

Promotes good health and recover more quickly from illness

Maintain independence by being able to physically complete activities required for daily life including cooking, gardening and cleaning.
VAL's Story – Weekly Classes helped her Confidence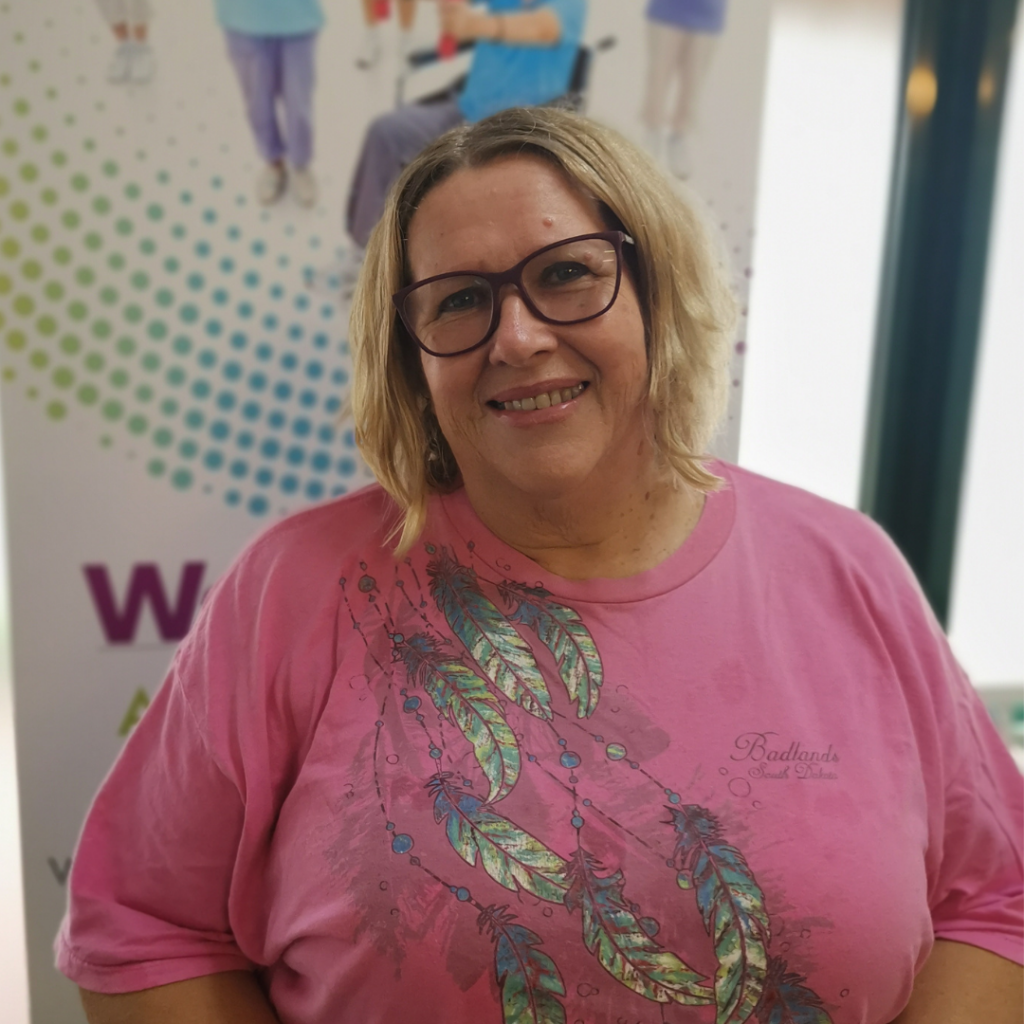 Val has been loving coming along to our Exercise Right for Active Ageing classes!
She started attending prior to Covid and then when classes returned she joined our class in the local park. She said that she has gained so much since starting, and it has pushed me to do things that I never thought that I would do!
Val said that due to her being a high falls risk her aim was to improve her strength and balance and that is exactly what she has done. Prior to doing the classes, Val thought that it was 'all over but now I have proven that it is not and I can go from strength to strength."