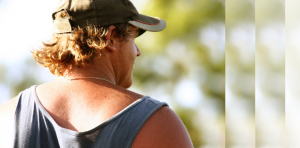 written by Nathan Johnson (Accredited Exercise Physiologist)
Physical activity and exercise also has correlation with survival after prostate cancer.
Here in Australia approximately 3500 men a year die from prostate cancer which is more than women who die from breast cancer. Of these men it tends to affect older men with 80% of cases over the age of 80 and rare cases of men under 40 years of age. Men who are diagnosed have a variety of treatment options which include radiation, chemotherapy and hormone deprivation therapy. These side effects of chemotherapy and radiation can be pain, fatigue, heart issues and balance issues to name a few. Recent findings indicate that 12 weeks of chemotherapy and be the equivalent of 10 years decline in out cardiorespiratory fitness.
What happens in treatment?
Hormone deprivation involves stopping the production of testosterone. Testosterone, even as we age, plays an important role in muscle building and bone mass. The side effects of this treatment include physical side effects such as reductions in muscle mass, bone density, cardiovascular fitness as well as increase in fat mass and increased risk of chronic disease such as diabetes. In just the first year of hormone treatment men can typically average a 4.5% reduction in bone mass, 1.5-2kg reduction in muscle mass and an increase of 6-10kg of fat.
So what should I do?
One study compared a 16 week exercise intervention vs a group who did usual care. The usual care group noted an 8.9% decrease in maximal oxygen consumption as opposed to the exercise group who only noted a 2.5% decline. In addition the exercise group had improvements in function, strength, less fat gain and muscle loss, and less increase in fatigue. Another study noted that exercise within 10 days of beginning hormone deprivation prevented fat gains as well as better outcomes in cardiovascular fitness, strength, fatigue and mental health. Now looking at the effect of exercise on our bones. A 1 year intervention noted that impact and resistance exercises whilst undergoing treatment men were able to maintain bone mineral density whilst those that did not noted up to 3% decline with just stretching exercises.
Physical activity and exercise also has correlation with survival after prostate cancer.
 An 18yr follow up study noted that in 2705 men those that exercises vigorously for 3 or more hours a week had 49% lower risk of all cause mortality and a 61% lower risk of prostate cancer mortality. Basically men exercises vigorously before and after treatment had the lowest risk of death.
In summary exercise plays an important and often underutilized aspect of cancer care. Men who are undergoing treatment for prostate cancer should know the positive benefits that exercise can have on them. To name a few benefits exercise can improve muscle loss caused by treatment and improve strength, stop or slow the loss of bone density (low bone density can lead to osteoporosis),improve quality of life and reduce fatigue and improve cardiovascular fitness and balance.
Exercise counteracts the side effects of therapy. This goes with COSA (Clinical Oncology Society of Australia) recommending exercise as part of everyone's cancer care, not just prostate cancer. Exercise training should involve aerobic exercise, strength training, balance exercises as well as impact training for a rounded program for men undergoing prostate cancer treatment. This is where an Accredited Exercise Physiologist can help get you on the right program for you to meet your needs.