A low-impact workout to strengthen, tone and improve mobility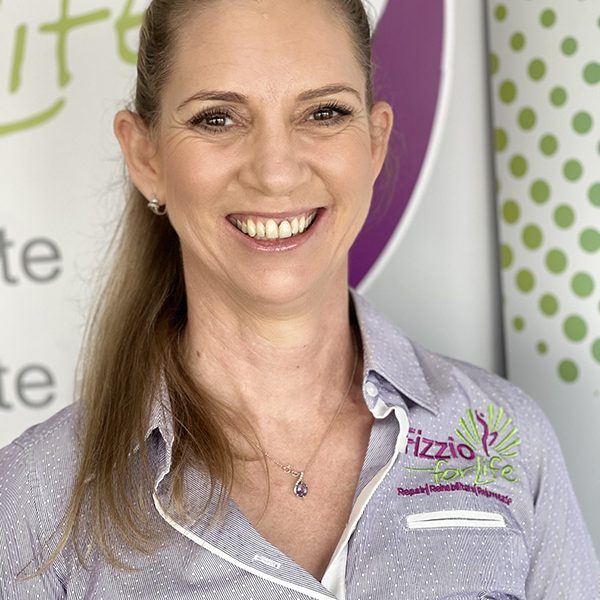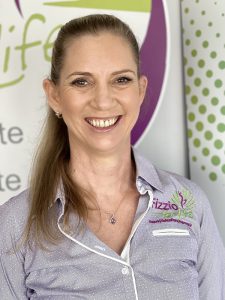 A senior member of our team with extensive industry experience, Julie graduated as a physiotherapist in 2008 and has since continued to develop her skills and qualifications. A senior physiotherapist, here at Fizzio For Life, Julie's focus is centred around women's health, cancer rehab and assessing and treating musculoskeletal conditions.
Dedicated to helping our patients improve their health, strength and confidence, Julie takes a holistic approach to her patients. Attending to the whole person, rather than the symptom or injury, Julie treats pelvic floor, prolapse and continence disorders. She also helps women with pregnancy and post-natal care along with cancer rehabilitation.
Before becoming a physiotherapist, Julie worked as an executive assistant in the public service. After rupturing her ACL in 2000, Julie developed a deep understanding of the rehabilitation and recovery process. Knowing she wanted to make a tangible difference to people's lives, she decided to combine her love for exercise and interest in the function of the human body. Thus, she pursued her career in physiotherapy.
Coming a long way since her childhood dream of being an accountant, Julie has extensive experience in providing dedicated and effective treatments and programs. Helping her patients achieve a high quality of life, her motto in life is to be warrior, not a worrier.
Creative at heart, on weekends you'll find Julie baking a delicious cake, lighting up the dance floor or out on the water. A former flying trapeze amateur and Latin dancer, Julie always loves a new and adventurous challenge. And, if she had her own teleporter, Julie would whisk herself away to Italy for a three month travel holiday.
In addition to her expertise in women's health, Julie also has a wealth of experience in sports physiotherapy, having worked with Morningside AFL Club, Labrador AFL Club, Qld Senior AFL, Qld/NT Under 21s and Queensland Women's Hockey.
Julie has undertaken additional training in the assessment and treatment of pelvic floor disorders, clinical Pilates (DMA Level 4), western acupuncture and dry needling, as well as sports physiotherapy. Julie holds a Bachelor of Physiotherapy and is an accredited Pinc Cancer Rehabilitation therapist. She is also a member of the Women's, Men's and Pelvic Health Group of the Australian Physiotherapy Association.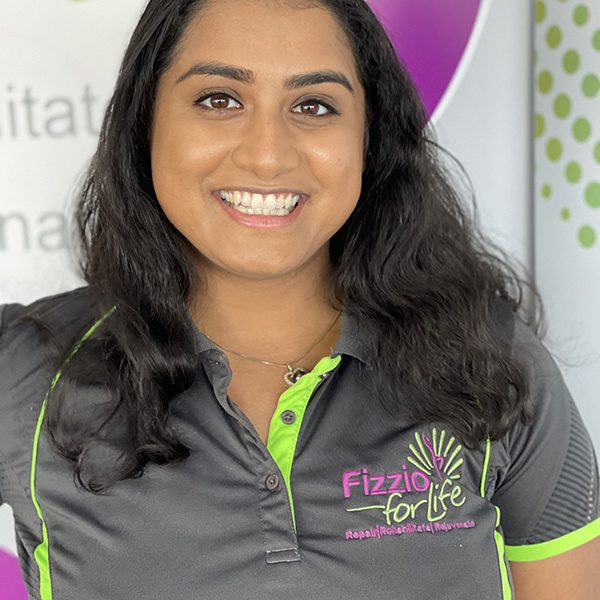 Maathangi Hackett (née Karunaharan)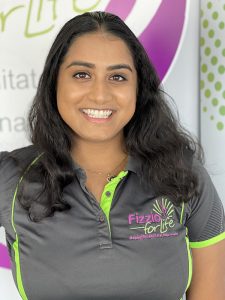 Maathangi, or "M" as we affectionately call her, has over five years of experience working as a physiotherapist in both private practice and occupational health settings. Bubbly, honest and compassionate, Maathangi is dedicated to providing holistic care to her patients. Looking further than simply managing a condition, Maathangi will attend to each patient's individual needs, concerns and future health goals.
Very personable with an eye for detail, Maathangi takes an active, evidence-based approach with her patients. She holds a Bachelor of Physiotherapy (Honours) and is completing further post-graduate study through the University of Queensland in musculoskeletal physiotherapy. She cares for a wide of range of people and conditions, from pre- and post-surgical management through to musculoskeletal and sporting injuries. She is also holds competencies in dry needling and clinical pilates.
A day in Maathangi's week will always begin with a hot cup of tea before she heads into work. Once here, her typical routine consists of assessing and treating patients, setting and helping them reach their goals as well as running clinical pilates classes twice a week. Phew! Inspired by the people she works with, Maathangi is driven by the satisfaction she gets helping patients. Oh, and cake. She loves cake.
Hitting the gym after work or dance practice at the Nadananjali School of Dance, Maathangi will then go home to spoil her two (very cute) kitties. And on weekends? You'll find her hiking, dancing, playing board games, Dungeons & Dragons and relaxing with her friends.
If Maathangi could click her fingers and go anywhere in the world, it'd be Milford Sound in New Zealand. And her number one bucket list to-do is to visit all the Wonders of the World, with the Inca Trail to Machu Picchu placed at number one.
With childhood hopes of once being a tree fairy, when Maathangi realised this was an unlikely career path, she pursued her dancing dream. A classical Indian dancer for over 20 years, Maathangi has experienced a range of injuries, from ankle sprains and cartilage tears through to tendinosis. Also suffering from whiplash in her early 20s, Maathangi understands the importance of seeking early physiotherapy treatment as well as continued self-management and exercise; encouraging this active rehabilitation approach to achieve the best outcome for every patient.