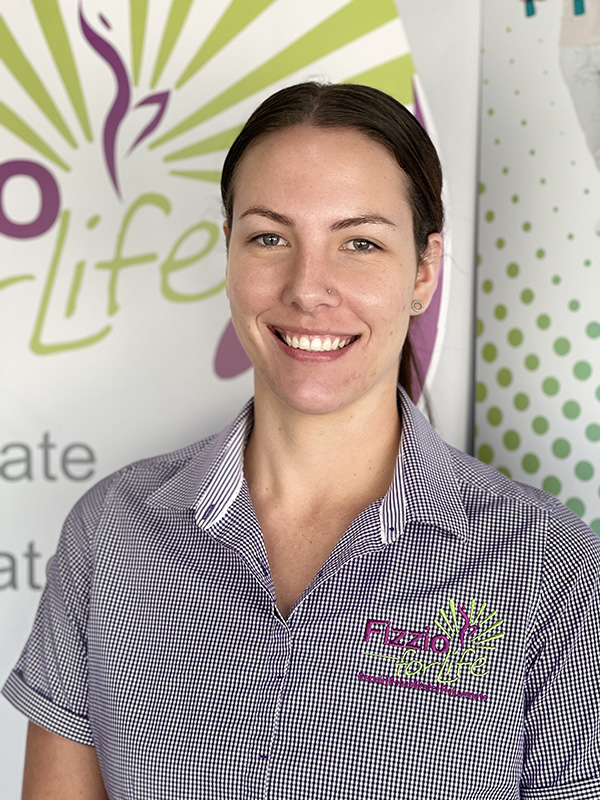 Jayne is an exercise physiologist at Fizzio for Life. Providing guidance and support to our patients through carefully structured exercise programs, she is instrumental in improving the quality of life for many of our patients.
Open-minded, compassionate and super-positive, Jayne instils a feeling of hope and self-belief in our patients. This fits beautifully with her motto in life which says, if there's one thing you spread in this world, let that be kindness.
In her day-to-day, Jayne begins her morning with meditation and then takes her dog for a walk, while listening to her favourite podcast. Journaling before bed is an evening ritual and on weekends, Jayne loves to visit the gym, relax with family and friends and hang out with her dog.
As a child, Jayne dreamt of participating in the Olympics as a professional horse rider. Always going for gold, her enthusiasm and patient empathy is genuine and well-appreciated amongst our patients.
If she could be anywhere right now (apart from work, of course) Jayne would beam herself up and over to Bali. And at the top of her bucket list? To do a meet and greet with sloths and giving them big cuddles.
Jane possesses a unique talent, in that she's never had a headache in her life. She has, however, experienced lower back pain that would become aggravated after exercising. Fortunately, she sought physiotherapy early on, followed a treatment plan to manage her pain, and is now pain-free. Hooray!