YOUR WOMEN'S HEALTH CARE TEAM

Women have unique and individual health care needs.  That's why we have put together a special team of women to help you with your women's health needs from adolescence and beyond Menopause.  We get you, because we are you!  We can help you with  issues as diverse as PCOS, pelvic pain, urinary incontinence, prenatal and postnatal care, pregnancy massage, exercise during pregnancy and menopause, and muscle, joint and bone health for all ages.
We believe in creating a safe, caring and friendly environment for women. We regularly run events to support women in our community.
HOW CAN PHYSIOTHERAPY HELP?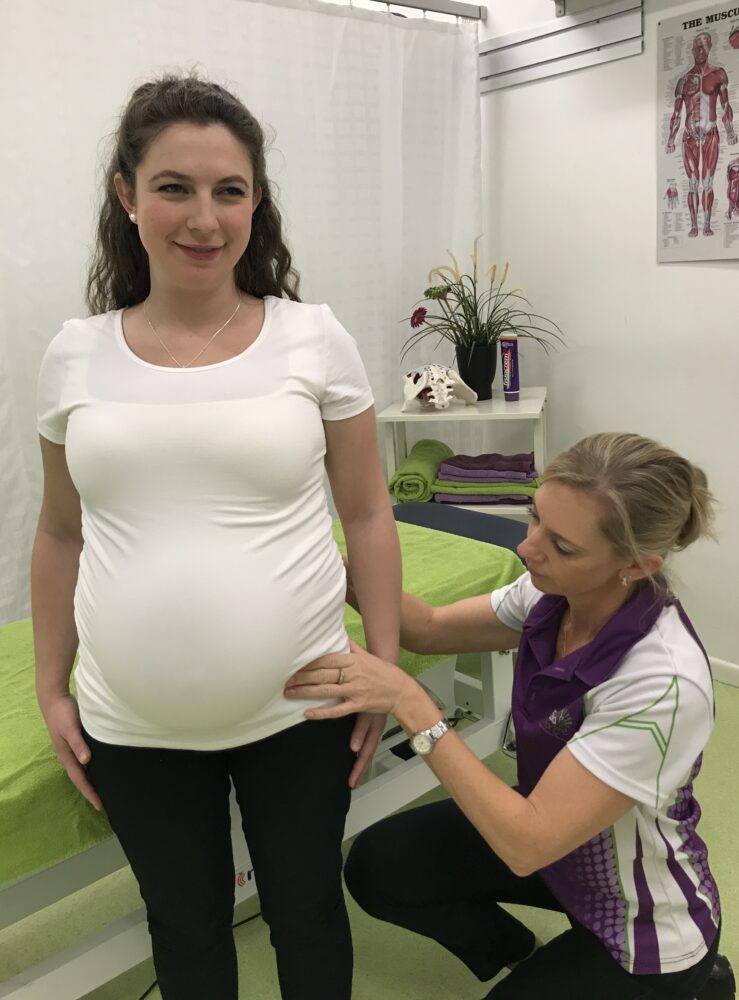 Not all physiotherapists have specific training in women's health issues.  Julie, our Women's Health physiotherapist, is a member of the Women's, Mens and Pelvic Health Group of the Australian Physiotherapy Association (APA).  She has completed many extra courses dealing with women's health, specifically on urinary incontinence and pelvic organ prolapse.    We've included some brief information of just a few of the important issues we can help with.  You can get more specific information by using our 'Your body' tool.
Our physiotherapists undertake a thorough medical history, investigation and assessment of your pelvic floor (including internal exam if indicated) and may ask you to complete a 48-hour bladder diary or other tests depending on your symptoms/issues.  The results are used to determine your individualised treatment plan to help you regain control of your bladder.  Your physiotherapist will work with your GP or gynaecologist, communicating with them closely about the outcomes of your treatment.
In some instances, due to pelvic floor dysfunction, the pelvic organs can protrude into the vagina.  This is known as a prolapse.  A qualified women's health physiotherapist is able to diagnose and treat a prolapse. This treatment may involve an internal examination and the prescription of a pessary which is a small device inserted into the vagina to support the vaginal wall and impede the protrusion.
Physiotherapy can help with preparing your body for the rigours of childbirth.
Our qualified women's health physiotherapists can help keep your pelvic muscles strong to support your growing baby.
We can focus on strengthening important muscles in the back, glutes, legs and pelvic muscles to help your body accommodate the extra stresses of pregnancy, and the amazing job it does in delivering your precious baby.  We can also help relieve muscular and joint pain in the hips and back caused by your body's changing shape and hormonal changes that affect your ligaments as your body prepares for childbirth.
In the post-natal period you may feel pain and discomfort in your back, shoulders and neck or you may be recovering from a caesarean, rectus diastasis (stomach muscle separation)  or trauma to your pelvic floor. Physiotherapy can help you reduce your pain and strengthen these areas so that they can cope with the changes that have happened.
Our physiotherapists are trained in Clinical Pilates which is a popular choice for expectant mothers as exercises are provided safely under the supervision of your physiotherapist and targets the specific muscle groups stressed by pregnancy.
HOW CAN EXERCISE PHYSIOLOGY HELP?
An Accredited exercise physiologist is an allied health professional who specialises in the benefits of exercise and can help women improve their overall health.  Your exercise physiologist can also help you manage your Type 2 Diabetes, osteoporosis, heart health, Polycystic Ovary Syndrome (PCOS) and other issues that directly impact women.  You can get more specific information about issues that might be affect you by using our 'Your body' tool.
Pregnancy is a period of your life where your body is undergoing some unique processes.  It is important to recognise that you need to modify your regime to nuture yourself and your baby during this important time.  Exercise physiologists have the backing of scientific and evidence-based research obtained through a university degree and are therefore uniquely placed to provide safe and appropriate exercise programs during and after pregnancy.  Their priority is on the wellbeing of your body and its capacity to recover and continue functioning in the long-term, rather than how good you look or how fast you lose weight after pregnancy.
Exercise physiologists can prescribe appropriate, evidence-based, exercise to help women deal with
Menopause,
Polycystic Ovary Syndrome (PCOS)
Osteoporosis and Osteopenia
Heart health, including heart attack recovery
Exercise for cancer/cancer treatment
Our exercise physiologists work closely in a multidisciplinary environment to optimise your care. You can get more information about any of these issues and more using our 'Your Body' tool.
Useful Links:
Pregnancy Birth Baby: Australian Government Health Direct Page
Jean Hailes Foundation:  Women's Health Information
Osteoporosis Australia:  Information on Bone Health